Guiding words: there is a saying in China: if you want to be rich, build roads first. For cross-border e-commerce, logistics is the "road". In the past 2021, most cross-border e-commerce sellers made a lot of money, but they also deeply felt the pain of cross-border logistics. So how should cross-border e-commerce sellers plan their layout in logistics in 2021?
On May 8, the Shenzhen Dongguan Hui cross border e-commerce summit and selection conference, hosted by Alibaba international station and named by Sifang, came to a successful conclusion in Shenzhen Futian Convention and Exhibition Center. Dai bin, vice president of Di Sifang and general manager of class B business division, as a special guest, analyzed the logistics and hot topics, adding help to the road of Chinese brands to the sea.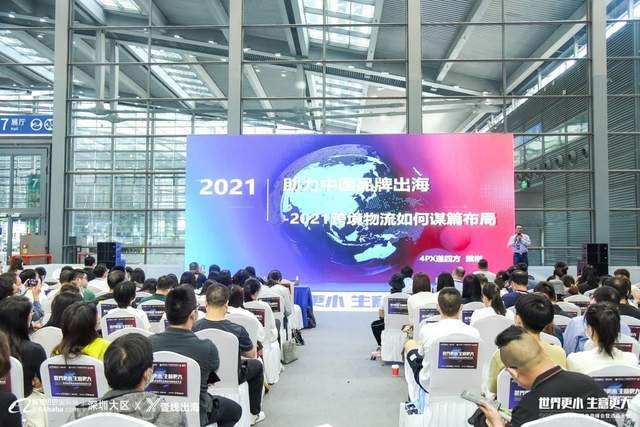 01 the North American market is growing rapidly

In 2020, the scale of China's export cross-border e-commerce increased to 1.12 trillion yuan, and the registration of cross-border e-commerce related enterprises increased by 61.6% year-on-year. The epidemic has not only promoted the online consumption demand of overseas consumers, but also accelerated the introduction of Chinese products to the world. The explosive growth of cross-border e-commerce is just around the corner, thus driving the development of cross-border logistics industry.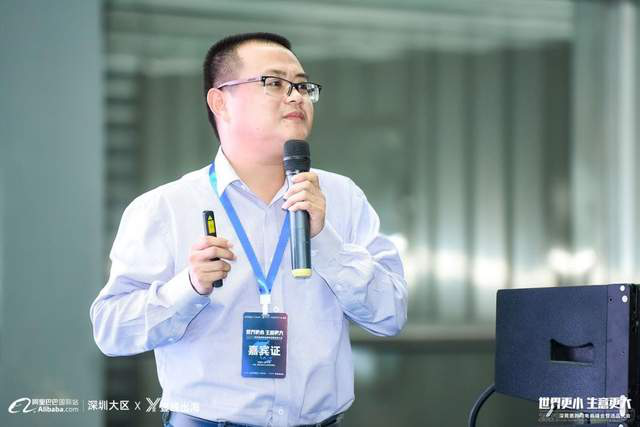 The data of cross-border logistics industry reflects the development level of global cross-border e-commerce. According to Dai bin, since 2004, the cross-border logistics industry has gone through the era of direct delivery, the era of direct delivery + warehouse delivery, and officially moved towards the era of cross-border supply chain integrated solutions in 2020. It is estimated that from 2021 to 2025, the global cross-border direct parcel market will continue to expand and adjust, with an average annual decline of about 10billion letters and an average annual growth of more than 15billion express parcels. At the same time, the number of overseas warehouses in various countries has increased significantly, with Europe and the United States accounting for 47.6%, followed by Southeast Asia. Due to the rapid growth of users in the United States caused by the epidemic, the number of cross-border buyers in North America exceeded that in Europe for the first time in 2020, accounting for 41.88%.
"I visited nearly a thousand enterprises last year, and 70% of the industry sellers told me that American buyers accounted for 70% of the industry, while European buyers accounted for 70% of the United States, and Europe + Japan and South Korea only accounted for 85% of the United States. Therefore, it is conceivable that there are many overseas warehouses in the United States. At present, we have more than 6 warehouses in the United States, with nearly half of the single warehouse area of more than 35000 square meters. Because the more large-size, overweight, ultra-high and ultra long goods come, this Is a development trend. "
In addition, the data of cross-border logistics industry has great reference significance for cross-border e-commerce selection. According to the logistics big data of disifang from June to December last year, the top direct parcels are mobile phone cases, mobile phone membranes and other accessories, as well as lightweight epidemic prevention supplies such as masks. The ranking of overseas warehouse delivery is dominated by printing and scanning equipment, lamps, kitchen and bathroom, auto parts and furniture. You can compare whether they are in this category.
02 air outlet and challenge coexist
The epidemic is still the biggest hot spot this year, and almost all hot spots related to cross-border e-commerce are closely related to the epidemic.
The first is the popularity of the cross-border market in the United States. Under the influence of the implementation of the U.S. home order + three consecutive payments to stimulate the economy, consumers' shopping mode is changing from offline to online, and even 60 or 70 year old women have begun to learn online consumption. According to statistics, the import volume of major U.S. ports increased by 67.8% year-on-year, and the price of U.S. line containers soared, but it is still difficult to find a box, which is enough to prove that the demand in the U.S. market is hot. Booming demand will inevitably lead to rising freight rates and port congestion, not only in the United States, but also in many countries in Europe and Asia.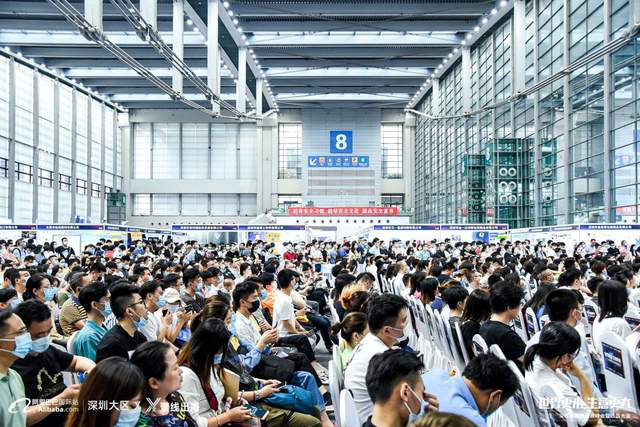 The second is the formal signing of RCEP, which was signed by 15 countries in November 2020 and is expected to take effect by the end of 2021. After the entry into force, Chinese enterprises can invest in Southeast Asia to build factories, and their brands will be better protected. China's high-quality cross-border e-commerce platforms will increase support for small, medium-sized and micro enterprises. This is a market covering nearly 2.5 billion people, and its GDP accounts for 30% of the world, so the market is very huge, which is a great benefit to the whole cross-border e-commerce industry.

The third is the market uncertainty caused by the epidemic. Take India as an example. According to the latest data from Indian officials at the end of April, the epidemic in India has been out of control, some ports have begun to declare shutdown, and freight forwarders have issued the highest level warning. The more this time, the more we need to clarify our advantages, deal with customs clearance, transportation, warehousing and other issues, and ensure smooth process and smooth connection. We can't do the market with the mentality of making fast money.
"There are many outlets and many challenges. Under the epidemic, the supply chain is particularly fragile and the uncertainty is increased. Sellers should remember not to put eggs in one basket. It is very important to have high-quality brands, diversified products and a stable and reliable supply chain."
03 big brand, diversified, wide business, stable and reliable
As a key link in the cross-border e-commerce industry chain, cross-border logistics is very important for cross-border e-commerce transactions. So, how do sellers choose their own logistics service partners? Dai bin suggested that service providers with high-quality brands, diversified products, wide business scope and stable and reliable services should be selected.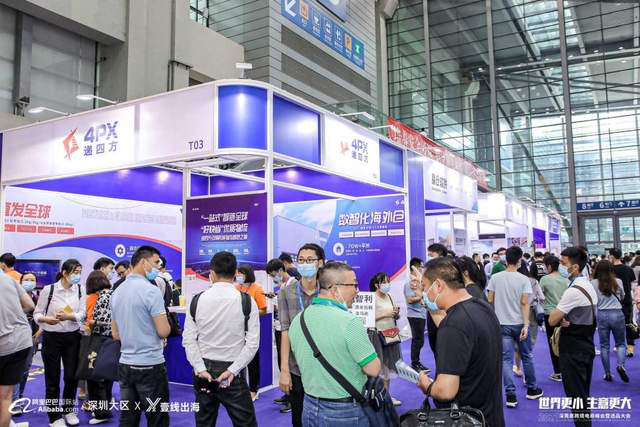 Take disifang as an example. In terms of brand strength, disifang has served 1 million + customers worldwide, has more than 110 overseas offices, and has a one-day parcel processing capacity of 8million tickets. In terms of product diversification, disifang has three major products: Global parcel direct delivery, overseas warehouse and B2B logistics solutions. Among them, B2B logistics solutions effectively combine traditional freight forwarding and cross-border logistics, including stationery industry, furniture industry, clothing industry and live products, with targeted solutions. In terms of business scope, the global package delivery network of disifang can basically cover all mainstream countries; The overseas warehouses of disifang have covered 16 mainstream countries, and door-to-door collection can be achieved in eastern and southern China. There are cargo warehouses in Shenzhen airport, Shenxi, Shendong and other places, which can serve you all day. In terms of stability and reliability, the industry logistics solutions that di Sifang is studying can directly customize the most suitable, economical and easily accepted logistics solutions for everyone, and give you all-round guidance from the aspects of packaging design, packaging, labeling, etc.
Finally, Dai Bin said that disifang has also customized a set of logistics solutions for small and medium-sized foreign trade enterprises for icbu users, which can be met no matter the trial order, sample order or small wholesale order. " We pay close attention to every node of the whole cross-border ecosystem, and are committed to solving every problem in the process of Chinese brands going to sea, so as to escort Chinese brands going to sea